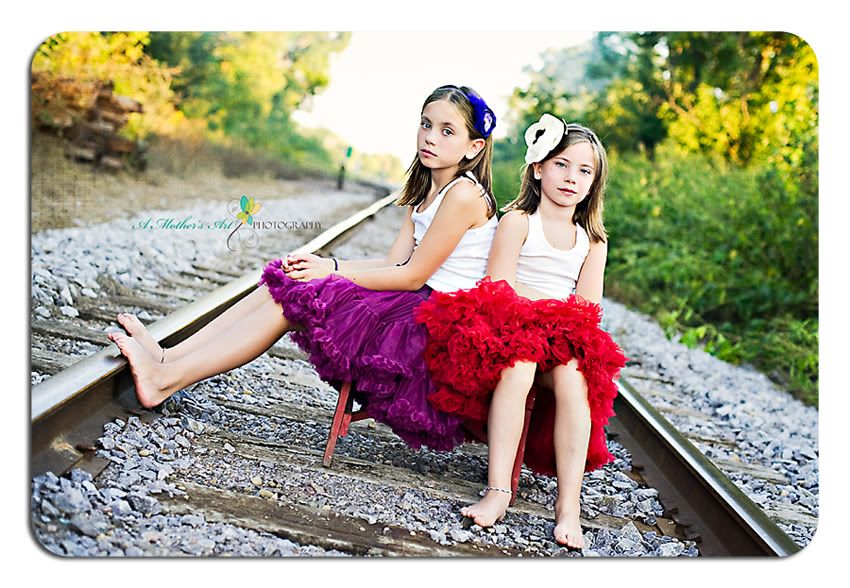 I had to participate in today's Texture Tuesday because red is my favorite color.

Taken recently of 2 sisters wearing red and plum colored pettiskirts,
I used one of Kim Klassen's textures called 'Thursday' on overlay and removed it off their skin.
This image has a lot of contrast and I thought the texture added a nice finishing touch.