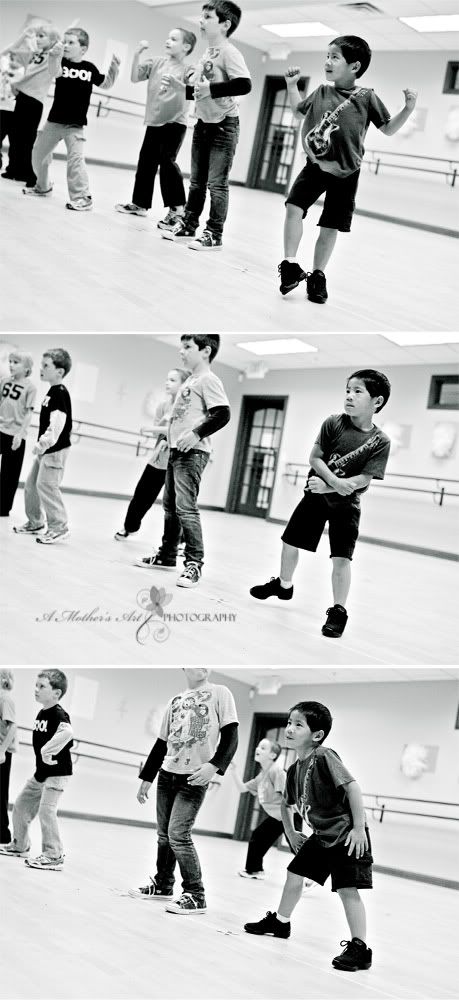 Last Spring Will and I were buying tickets for Grace's Spring recital at our dance school.
We were in a large open room waiting in line.
Will suddenly decided to do a long series of beautiful cartwheels across the room,
that ended with the splits.
A young woman came up to me right after that and asked if
Will could join her boy's (age 5-7) hip hop class in the Fall.
Will had a huge smile on his face and asked if he could try it.
Of course I said, yes.
These were taken last night, it was his second class.
He's the youngest and the smallest and can you tell he's lovin' it?!
By the way I was giggling the entire time I was shooting these...
This boy cracks me up.