Delicious autumn! My very soul is wedded to it, and if I were a bird
I would fly about the earth seeking the successive autumns.
~George Eliot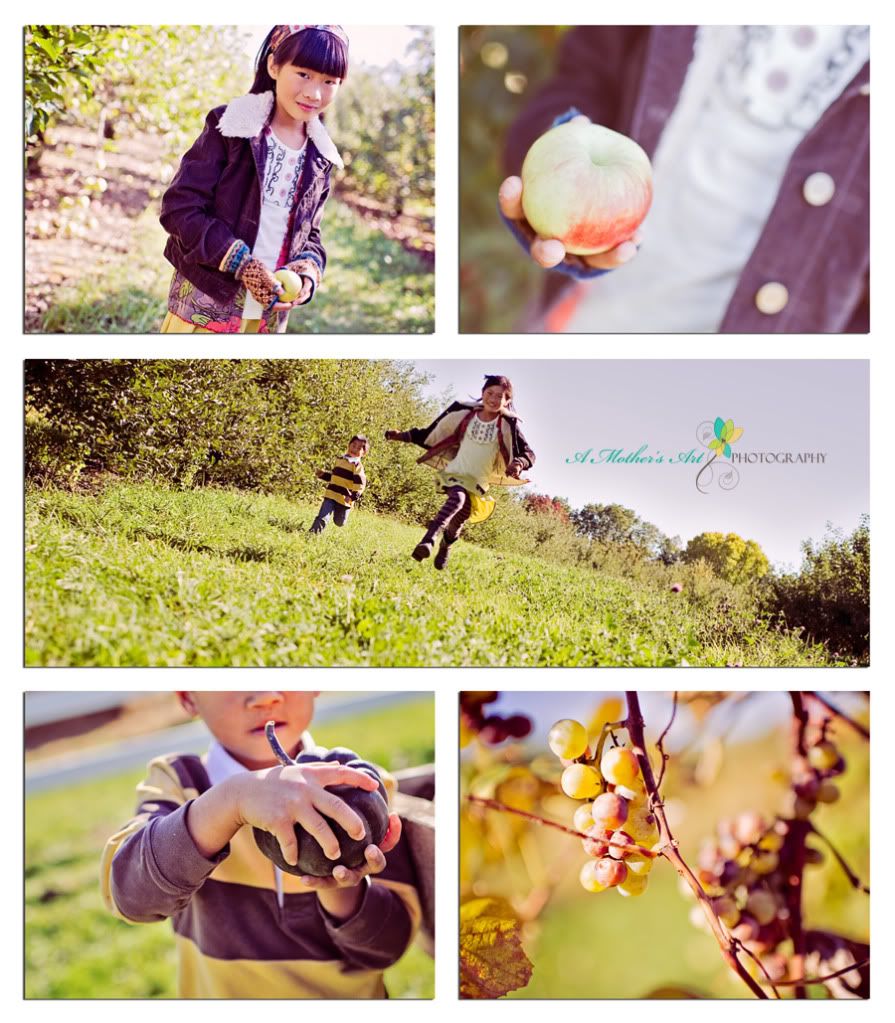 It was a gloriously beautiful day Saturday and we made the little trek down
to our favorite apple orchard.
As I recall Grace and I first came here on a pre-school field trip when she was 4.
We've made it a little family tradition to come here every Fall.
One year it was so cold that we had our Winter coats on and it even snowed a little.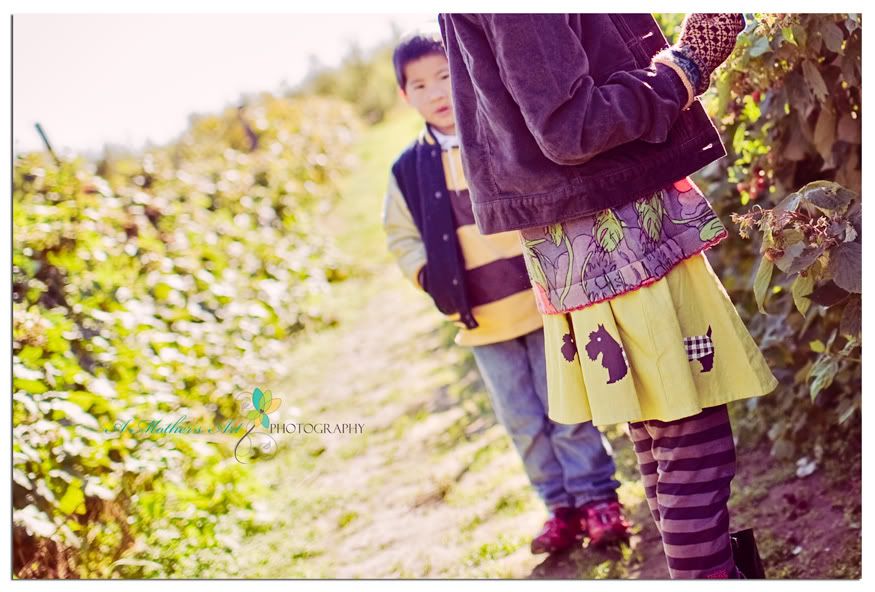 We still have plenty of apples left, and now I'm thinking I better get going on some baking this weekend.
And if you're interested, my favorite of this series is the below image,
a candid of Grace and William picking raspberries.
I love Grace's expression.