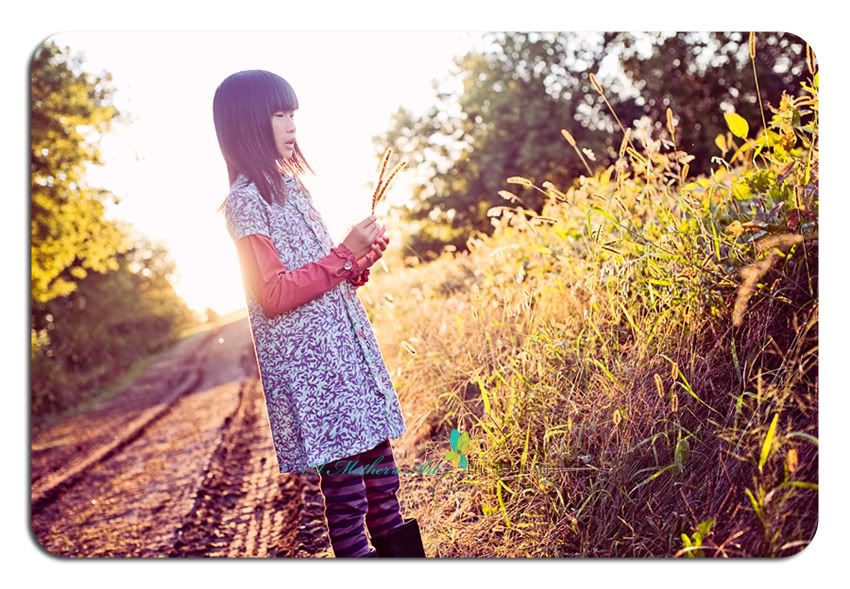 I have a propensity for getting lost when I'm driving out in the country.
Not sure why.
Grace has kind of become my 'guinea pig' as far as trying out new locations for clients.
It's fun because I end up with lots of pictures of her and though
some times things don't turn out the way I thought they might.
I find that's usually okay...
Tuesday night I thought I remembered a cool old barn next to a stone building on a certain road.
Of course I hadn't written down the name of the road they were on.
We did find a dirt road next to a yellow soybean field.
With beautiful light.
No barn or stone building, but Grace got to pick 'fuzzies'
as she calls them.
And we both got to take in the quiet of an early Fall evening.
(Those fuzzies came home with us and now reside on the kitchen counter in a little vase.)