September has flown by and October is nearly here.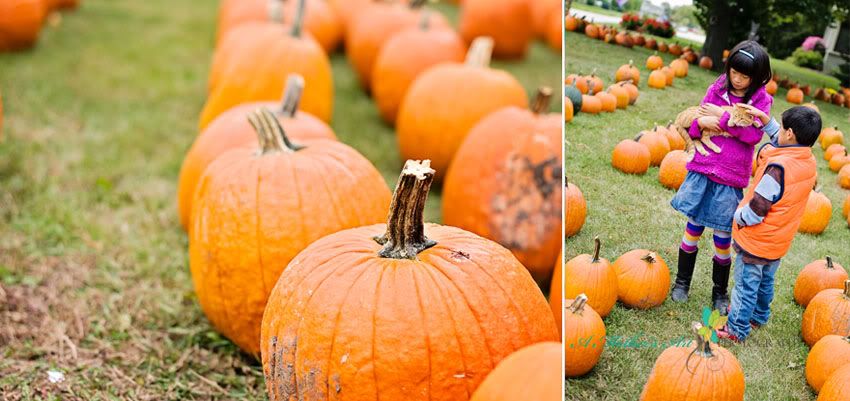 Grace and Will have adjusted quite well to getting up early, their new school year starting
and a very different schedule to their day.
Not sure that I'm used to the 3rd grade homework yet (the amount)...
all I can say is, yikes!!
Grace has taken it all in stride.
I couldn't be more proud of my Kindergartner Will,
his teacher is perfect for his personality and brings out the best in him.
He loves school...every single thing about it.
These were taken last Saturday afternoon at a local farm that sells
pumpkins and mums.
2 orange tabby kitties came out of the barn to greet us.
I think Grace wanted to take one of them home.
Hope you have something fun planned for the upcoming weekend!